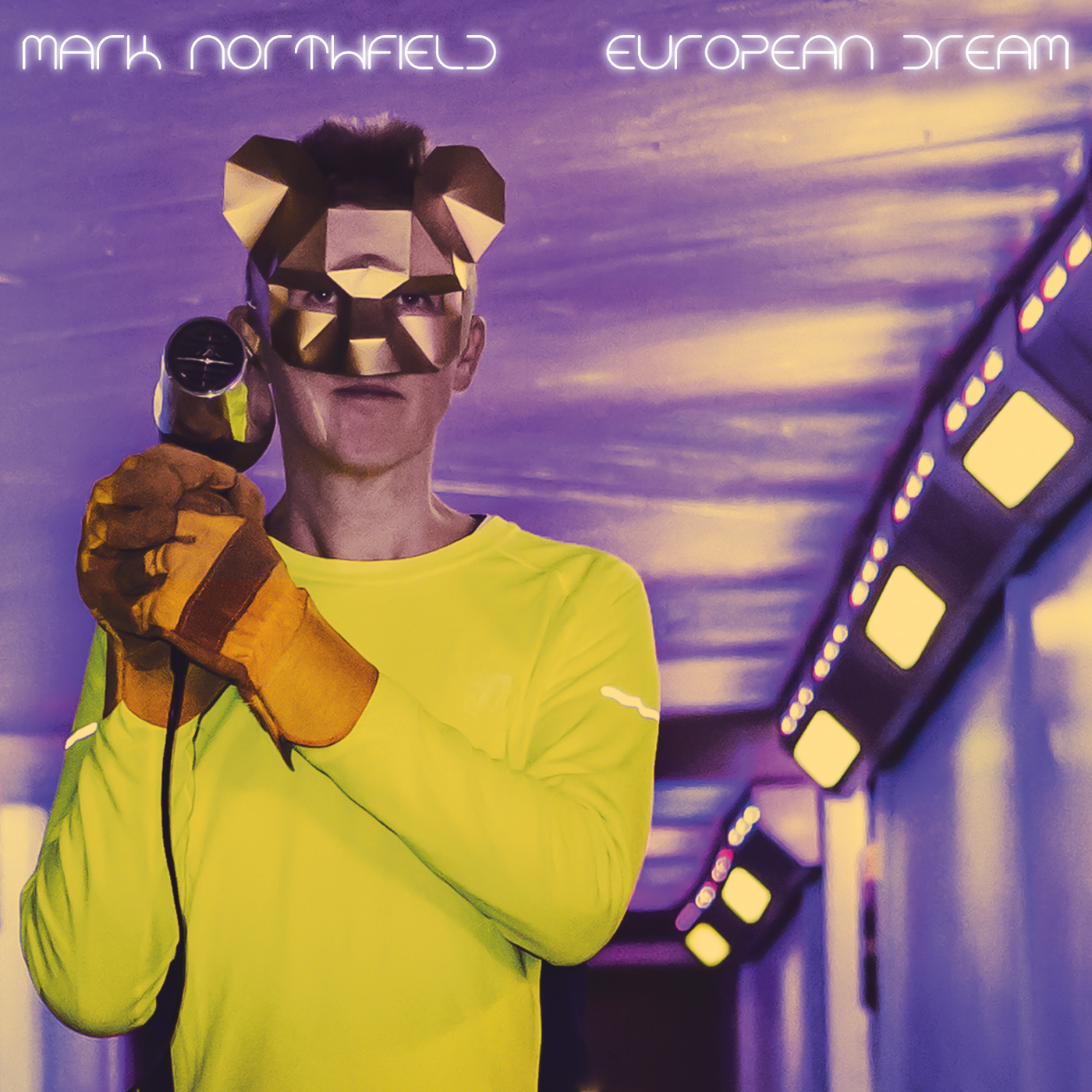 My new covers album '
European Dream
' is out now as a download/stream. You can find it in all the usual online places, inc
iTunes
, Spotify etc.
If you're one of those splendid types who like to support independent music stores, you can find it all
right here on CD Baby

.
The 12 track album features slightly sinister lead single 'Saturday Night', along with two previously released tracks from earlier EPs ('The Day Before You Came' and 'Dancing On My Own'). The remaining songs feature vocal collaborators both familiar and new, and a hefty dose of exquisitely arranged atmospheric melancholia, Northfield-style.
Swoonsome strings on several tracks are provided once more by my
Cherry Mint Koala
colleagues: Tony Woollard & Charlie Brown.
Accordion on 'Voyage Voyage' and 'Asereje' is played by
Martin White
, founder of the delightfully unfathomable Mystery Fax Machine Orchestra.
Guitar on 'Saturday Night' and 'Sexy Boy' comes courtesy of the ever appreciated Gareth Forster.
Bass Guitar of Death on 'All That She Wants' and a few handy programming tricks elsewhere are provided by the never knowingly undersold
Andrew Holdsworth
.
Everything else is my responsibility.
The fine arty cover shot is from a photo by
Simon Bennett
on the shoot for the 'Saturday Night' video.
It was gently tweaked into shape by Gary Collins for Absence/Presence.
Sample album playlist on Soundcloud
Saturday Night video
Full album tracklisting:
Ride On Time
(feat Alexandra Howlett) - originally by Black Box
Saturday Night
- originally by Whigfield
All That She Wants
(feat Ellen Jakubiel) - originally by Ace of Base
Voyage Voyage
(feat Rosaleen Donnan) - originally by Desireless
The Day Before You Came
- originally by ABBA
What Is Love
- originally by Haddaway
Sexy Boy
(feat Gareth Forster) - originally by Air
Blue
- originally by Eiffel 65
Self Control
- originally by RAF (also Laura Branigan)
Asereje
(feat Alexandra Howlett) - originally by Las Ketchup
Dancing On My Own
- originally by Robyn
Euphoria
(feat Ellen Jakubiel) - originally by Loreen
(Normally, I release things through Bandcamp as well, but they don't allow covers to be sold through their platform. It's a cruel world sometimes.)